Salsa Solo Mission
Level Up Your Salsa Skills Fast, Without a Partner
Can't find anyone to practice with?
Wish you could be improving quicker?
Not sure what to work on when you're solo?
Not having a partner is the reality for most people, but what they don't realize is that there's SO MUCH you can learn and practice on your own.
We're going to give you the tools to start improving faster and make the most of your  situation – because that's what successful people do!
Did you know by improving yourself as an individual you'll improve how  you dance with a partner at the same time?
Sharpen Your Salsa Skills Without a Partner
No more excuses, it's time to skyrocket your solo abilities!
What you'll learn (without a partner)…
Learn from 3X Canadian Salsa Champs and World Salsa Summit Medalists, Patrick and Scarlet. Watch them dance.
What's Included
Preview the Syllabus Below to get a Feel for What You'll Learn
Salsa Shines & Footwork On1
Salsa Shines & Footwork On2
Lead Technique Crash Course
Video demos are not available for this workshop.

This mini-course will change the way you dance forever. It contains all the most important concept you need to know to become an amazing lead and you won't find it anywhere else on the internet.
Structure of the dance: line of dance and rails
Changing the line of dance
The centre of the dance
Posture for leads
Framing for leads: big wheel vs. small wheel
The common centre and framing the follows
Cause and effect
Different types of leads
Connecting into the hands
Conclusion: where to go from here
Follow Technique Crash Course
Video demos are not available for this workshop.

This mini-course will change the way you dance forever. It contains all the most important concepts you need to know to become an amazing follow and you won't find it anywhere else on the internet.
Structure of the dance: line of dance & rails
How the lead changes the line of dance & how to follow it
Don't try to pass
Posture for follows
Arms light as a feather
The common centre
How your arms should feel
Connecting into the hands
Conclusion: where to go from here
Create Your Own Combos
This series is all about giving you the tools and concepts you need to begin exploring new move variations, creating your own combos, and modifying patterns you already know. Expect to get inspired!
Introduction: how to approach this series
Handholds
Tracing
Turns from the Shoulders and Hips
He Turns She Turns
Locks & Cutting Motions
Hand Tosses
Hair Brushes
Checks and Blocks
How to Link and Remember Moves
How to Make Simple Moves More Complex
How to Make Complex Moves Simpler
Summary
Body Movement
Body movement technique makes you look good and enables you to better connect with your partners, feel the music, and do more advanced moves – both smoother and faster.
Video demos not available for these workshops.
Beginner Body Movement
Hip Movement
Arm Isolations (Basic Triangles)
Hips & Arms Together
Step Sequence
Putting Your Basic Movements Together
Advanced Body Movement
Working Your Ankles
Figure 8 Hip Isolations
Rib Cage & Shoulder Isolations
Arm Isolations (Advanced Triangles)
Stepping With Figure 8's
Stepping With Upper Body Movement
Leading From the Pelvis
Putting Your Advanced Movements Together
Musicality
Video demos not available for these workshops.
What you'll learn:
How to Count Salsa Music
Rhythm Recognition – The Piano
Salsa Song Structure (Son-Montuno)
Song Structure Walks-Throughs
Call & Response
Turn Technique On1 & On2
Video demos are not available for this workshop.
What you'll learn:
Half turn technique
Inside turn technique
Outside turn technique
Inside 2.5 turn technique
Sequence of events in your turns
Spotting
How to Convert from On1 to On2 Timing
Are you an On1 dancer that wants to try dancing On2? This conversion workshop will give you a simple introduction and system to switch your timing from On1 to On2. Once you've got this new timing under your belt, you'll be able to explore a whole new world of salsa musicality.
Video demos not available for this workshop.
What you'll learn:
Prerequisites to dancing On1 and On2
Converting your salsa basic to On2
Practicing your various basics On2
Learning the basic right turn On2
Practicing the basic right turn On2
Learning the cross body lead On2
Practicing the cross body lead On2
Tips for converting to On2 timing
Different Ways to Dance On2
Did you know there are different ways you can dance salsa On2?
Dancing On2 connects you more closely with the instruments in salsa music and it's a huge reason why so many people love it. In this workshop, we'll take you through each way you can dance on2, showing you how and when to adapt your dancing to the various instruments.
Video demos not available for this workshop.
Here are the six ways you'll learn to dance On2:
Son Cubano
Classic Mambo
Cha-Cha-Cha
Classic Mambo on Clave (Palladium Era)
Modern Mambo (Popularized by Eddie Torres)
Modern Way to Dance On Clave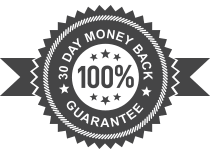 Try Dance Dojo for a full 30 days, 100% Risk-Free.
We guarantee you'll Improve.
If you don't LOVE it, we insist that you get your money back.
Patrick & Scarlet are wonderful salsa teachers who can easily breakdown & explain the salsa moves then put them back together so I can look good on the dance floor.
Patrick and Scarlet are incredibly knowledgable and engaging teachers. They taught me a solid technical foundation which allows me to grow as a dancer and enjoy the depth of salsa music.
The video lessons have been great and have allowed me to continually revisit lessons I learned in class but began to forget. You're offering an excellent service, keep up the great work.
With Patrick and Scarlet, I am learning routines that I thought were way out of my reach or that would take me years to achieve in a few months. They make what appears very difficult quite simple because they incorporate the basic principles into everything. I am having a lot of fun and the confidence it has given me in social interactions is invaluable.
I have been a member of your website going onto four months now (just switched to Lifetime) and I absolutely LOVE it. As a former pro salsa dancer in the L.A. dance company, "Salsa Brava," I use Dance Dojo it to enhance my teaching skills, my own skills, and for the beautifully organized, large and continuously growing library of dance moves. The quality, sound and accessibility of the videos are leagues above the other dance websites out there, and the instructor and his partner are terrific.
I can't say enough amazing things about the Dance Dojo product and team. It's exactly what I was looking for: quality material, technical teaching, professional, and easy to navigate. The customer service is even more amazing! I have been able to provide quality material to my students and grow my business from home without having to travel to Congresses and Festivals. Worth every penny and more!
I chose Dance Dojo because the teaching is thorough, accurate, and slow. For beginners like myself who really want to be good and are not just screwing around, there is no higher caliber of teaching. Truly world-class, and affordable.
Who is Dance Dojo for?
People who want to radically improve their salsa dancing, have more fun with their social dance partners, and even perform, compete or teach. Students and teachers from all over the world use Dance Dojo to improve their salsa.
People who want tried and tested teaching methods and realize that strong fundamentals are the key to excelling. Our online lessons can take you as far as you want to go, giving you the tools, technique and confidence you need to let go, have more fun and express yourself in the moment!
Everything we create builds off of these values, taking you from square one to an advanced understanding of dance and music. It's going to be a fun ride, that we can promise!
I attend salsa classes in person. Will these lessons help?
Absolutely. There's nothing like having an arsenal of lessons available to you whenever you want to practice or check to see if your technique is right. The videos you take of your instructors at the end of class often don't have detailed step-by-step breakdowns, and it's easy to forget things. These online lessons serve as an excellent supplement and you can watch them anytime.
What's the difference between "On 1″ and "On 2″ salsa?
"On 1″ and "On 2″ refer to the timing of your steps. On 1 is the most common timing throughout North America and Latin America, but in New York and Puerto Rico, On 2 is the preference. If you're unsure where to start go with On 1. You can always jump into On 2 later. It's just a timing thing. All the techniques are the same.
Note: you get access to ALL lessons, including both On1 and On2 timing.
Can I get support during my learning process?
Yes! We have a private Facebook Group where we encourage everyone to share their progress and ask questions. You can also email us anytime. Our goal is to make your learning experience amazing. We also love your feedback – click here to email us.
Do I need a credit card to join?
No! We use Paypal so your payments can come directly from your PayPal account. Also, some debit cards can function as credit cards and we also accept those.
How do subscription payments work?
Subscription payments are charged to your credit card or PayPal account automatically, so you don't lose access to your lessons. You can cancel your subscription anytime from your My Account area, when logged in.
Your card will be charged on the same day as you originally subscribed to the plan. For example, if you subscribed to a monthly plan on October 14, then we will charge on the 14th of each month. If the date does not occur every billing cycle (e.g., you subscribed on the 31st, but the next month only has 30 days), then we will simply charge on the last day of the month.) As soon as you've paid, you will receive (or retain) access to all the lessons designated to the subscription plan you have chosen.
Do you offer refunds?
We're extremely confident in our salsa lessons, so we offer a no-risk 30 day money back guarantee. If you're not satisfied for any reason just let us know.
Note: refunds can take 5-10 business days for the money to reach you (it's just how the banking system works).
How do I cancel my membership?
Cancel your salsa membership anytime from your My Account page. Once you cancel, you'll still have access to your lessons for the period you've paid for, but you won't be charged again for the next period.