Start Your Free Week of Salsa Classes
Choose a plan to start your free trial. Cancel anytime before your trial ends and you won't be charged. 30-day money back guarantee!
All plans include access to ALL 230+ lessons, On1 and On2. New lessons added monthly.
"Dance Dojo is the only place I've found which covers EVERYTHING! My favourite part is the lifetime membership. I can't tell you how much of an awesome bargain that is."
Jose Lopez
Student (Lifetime Member) – USA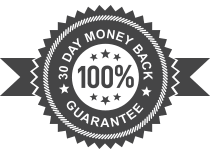 We're super confident in our program. If you're not 100% satisfied, tell us within 30 days and you'll get your money back.
If you take the time to apply the lessons, you will feel massive improvement.
See Inside the Members Area
FAQ's
Online Salsa Lessons
What is Dance Dojo?
Dance Dojo is the resource we wish we had when we were learning salsa. It enables anyone in the world to access high quality online salsa lessons, re-watch them and learn at their own pace. No more missing out because classes don't fit in your schedule, or because you don't live near great teachers. Now you can learn salsa online anytime, anywhere, from some of the best.
Who is Dance Dojo for?
People who want to radically improve their salsa dancing, have more fun with their social dance partners, and even perform, compete or teach. Students and teachers from all over the world use Dance Dojo to improve their salsa.
If you're looking for tried and tested teaching methods and realize that strong fundamentals are the key to excelling, then you're in the right place. Our online salsa lessons will take you as far as you want to go, giving you the tools, technique and confidence you need to let go, have more fun and truly express yourself in the moment!
Everything we create builds off of these values, taking you from square one to an advanced understanding of dance and music. It's going to be a fun ride, that we can promise!
Can I try a sample lesson before joining?
I attend salsa classes in person. Will these lessons help?
Absolutely. There's nothing like having an arsenal of lessons available to you whenever you want to practice or check to see if your technique is right. The videos you take of your instructors at the end of class often don't have detailed step-by-step breakdowns, and it's easy to forget things. These online lessons serve as an excellent supplement and you can watch them anytime.
Do you have salsa lessons for all levels?
You know it. We have beginner, intermediate and advanced lessons and we add new ones every month. View our On1 curriculum here and our On2 curriculum here. It doesn't matter if you've never tried salsa before, or if you've been dancing for years. We have something for you, and we guarantee you'll improve!
What will I learn?
All the lessons we have are listed on the Salsa On1 Curriculum and Salsa On2 Curriculum pages. As a member you get access to every lesson – all skill levels and both On1 and On2 timing. You can even send us a request to create a lesson for a particular move if there is something you are dying to learn and it's not already available.
When I join what do I get access to?
Members get access to our entire library of salsa lessons, including:
Lead and follow technique for partner work. We teach individual moves too, not just combos
Tips to avoid common mistakes
Footwork and Shines
Workshops to improve your body movement, musicality, and techniques.
View the Salsa On1 Curriculum here and Salsa On2 Curriculum here for a list of our current salsa lessons.
What are the video lessons like?
They're beautiful streaming HD videos shot with an incredible camera for absolute clarity. All you need is an internet connection and you can watch them on any device. See some sample lessons here.
What's the difference between "On 1″ and "On 2″ salsa?
"On 1″ and "On 2″ refer to the timing of your steps. On 1 is the most common timing throughout North America and Latin America, but in New York, On 2 is the preference. If you're unsure where to start go with On 1. You can always jump into On 2 later. It's just a timing thing. All the techniques are the same.
Note: as a member you get access to ALL lessons, including both On1 and On2 timing.
Can I get feedback during my learning process?
We have a private Facebook Group for Dance Dojo members where we encourage everyone to share their progress and ask questions. We work closely with our members to find new ways to make your online dance learning experience amazing, and always welcome suggestions via email – click here to email us.
Payments, Refunds & Managing Subscriptions
How do you process payments?
We accept payments via Stripe and Paypal, two of the world's most trusted payment technologies. They're completely secure and we don't store any of your information.
Do I need a credit card to join?
No! We now accept payment via Paypal, so your payments can come directly from your PayPal account. If you prefer, you also have the option to use your credit card.
How do subscription payments work?
To make your life easy, your subscription payments will be charged to your credit card or PayPal account automatically, so you don't lose access to any of your lessons. You can cancel your subscription anytime.
Your card will be charged on the same day as you originally subscribed to the plan. For example, if you subscribed to a monthly plan on October 14, then we will charge on the 14th of each month. If the date does not occur every billing cycle (e.g., you subscribed on the 31st, but the next month only has 30 days), then we will simply charge on the last day of the month.) As soon as you've paid, you will receive (or retain) access to all the lessons designated to the subscription plan you have chosen.
Do you offer refunds?
We're extremely confident in our salsa lessons, so we offer a no risk 30 day money back guarantee. If you're not satisfied for any reason just let us know. We don't offer refunds after your first month.
Note: after we initiate a refund it takes 5-10 business days for the money to reach you (it's just how the banking system works).
How do I cancel my membership?
You can cancel your salsa membership anytime from your My Account page. Once you cancel, you'll still have access to your lessons for the period you've paid for, but you won't be charged again for the next period.
For example, say you became a member on January 10th. If you quit on January 14th, you'll still have access to your lessons until February 9th. On February 10th, your access expires and you won't be charged again.